Sep 19, 2013
3 Key Benefits to Quick Cash Loans That Get You Money Fast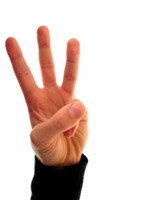 Get Loan Approved is dedicated to providing quick cash loans for our customers. Founded in 2004, we began with the goal of giving financial assistance to those who need it most. We want to get you your quick cash loan as fast as possible because we recognize time is often of the essence when it comes to financial matters. Our customer service representatives are professional, well trained, and waiting to help you as soon as you call.
3 Key Benefits of Our Quick Cash Loans
Our clients have access to the many benefits of quick cash loans from a reputable lender. Sometimes an emergency may arise, such as a surprise medical expense or a bill that is more expensive than expected. Because of the way we structured our company, there are several advantages to our quick cash loans. They are easy to access, you can receive them in a timely manner, and we accept clients with bad credit.
1. Easy to Access
We offer an online application process for your convenience. If you just hop on to our website, you will be able to apply online right away. We also have customer service representatives waiting by the phone in case you have any questions or need help completing our application. There is no red tape or middle man involved. We are eager to get you approved, so we streamlined the process as much as possible.
2. A Quick Process
Since we recognize that people often need money right away, we also structured our application and approval process to be quick and simple. Basically, as soon as your paperwork goes through, it will be approved and you can get the quick cash loans you need. Simply go to our website, fill out the application, get approved, and receive your loan. It really is that simple. Did you know that when you work with Get Loan Approved, you can be approved in as little as one hour after submitting the simple paperwork?
3. Bad Credit Is Okay
Get Loan Approved wanted to be able to help as many people as possible, so we don't even ask for your credit score or report.
Whether you have bad credit or good credit, it really doesn't matter to us. All you need is a title for your vehicle that is in your name.If you have found yourself in a financial bind, contact us to find out more information about our car title loans!Since we use that as collateral, we don't even need to know what your credit score is. Many of our clients comment on how helpful this feature is. Many people are denied the financial help they need because of a poor credit score. But here at Get Loan Approved, we believe that if you own a fully paid for vehicle, you should have the opportunity to benefit from a loan.