Mar 25, 2015
3 Ways How With Bad Credit Cash Loans Can Improve Your Life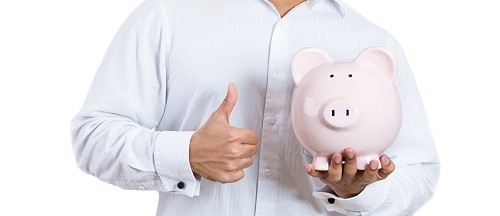 Don't let companies turn you down because of your credit. Get Loan Approved can help.
Everyone goes through tough times in their life. Some situations require us to humble ourselves in order to get back on our feet again. The hard part about that is there are not always people to help you get there. Not to mention that with bad credit cash loans are beyond your reach, especially when you need it most.
You lost your job, your home or have filed bankruptcy and since these said situations, your credit score has sunk into the depths of despair. We want you to know that although you can't see the light at the end of the tunnel, we are here to help.
Get Loan Approved was designed to give those with bad credit cash loans to get their head above water again.
Getting Cash Is Easy
With Get Loan Approved, you can get the loan you need with these 3 items and none of them involve credit:
Vehicle Title – Get Loan Approved needs to see that you are the owner of the vehicle, to prove that your vehicle is not owned by a bank.
Drivers License – To prove that your name matches the name on the title. You can't use your mom's vehicle, it must be your own.
The Vehicle – Before handing over your loan, we must inspect your vehicle of any prior accidents, vehicle condition, proof that vehicle still exists so we can give you the amount your vehicle is worth.
Who would have thought that with bad credit cash loans can help restore your financial well-being by allowing you to catch up on those bills that you've been avoiding.
Experience Relief With Get Loan Approved
With bad credit cash loans don't only allow you to get out of debt, they allow you to improve your quality of life in 3 ways:
Can somebody say, Vacation? With Get Loan Approved, you can obtain a loan to send yourself or you and your family off on the vacation you have not been able to afford. Nothing brings a family closer than  fun, quality time and Get Loan Approved can help you achieve that.
Home Improvement. You can finish those home improvement projects that your spouse has been nagging you about. No more missing baseboards or broken toilets, surprise your spouse with the gift of follow-through that will make them smile from ear to ear.
Emergency fund. Perhaps you're in need of some emergency dental work, or your daughter just let you know that she's getting married. Life throws us curveballs and we are not always financially prepared to handle these situations. Get Loan Approved can provide that emergency fund that you never thought you needed.
There are countless reasons why you will find yourself in need of money. Don't let banks tell you that with bad credit cash loans aren't available to you. Contact Get Loan Approved today, and allow us the opportunity to get you back on your feet.
Bad Credit Cash Loans | Cash Loans Bad Credit